Harnett County Schools Important Information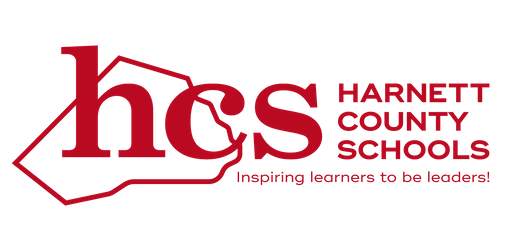 ⚠️ Important Please note that this online application system will be down for online enrollment upgrades
on June 29th - 30th, 2021. Online enrollment applications will be available again on July 1st, 2021.

General Information:
Welcome to the Harnett County Schools online application system for Student Assignment, Enrollment and Special Programs! Please scroll down this page (to the colored sections below) to read important information about the type of application you would like to submit, or use the navigation links below:


Student Transfer Information
Student Enrollment Information
Early College Information


For instructions on completing your HCS enrollment application, CLICK HERE for English instructions, CLICK HERE for Spanish instructions.
For instructions on how to complete the HCS enrollment tasks located in your family dashboard, CLICK HERE.
All requests will be checked for accuracy. Any falsification of information may result in your request not being processed.
*Please also note that this website is optimized for IE 10.0 and higher, Safari, Chrome and Firefox.
Available for 2021-2022 School Year
---
Information for Student Transfer Applications:
This is an official application. The information contained on this online application should be considered private.
Please note the following:
Harnett County Schools DOES NOT take into consideration online ratings or personal opinions when evaluating reassignment/discretionary admission (out-of-county) requests for families.
Families living in Linden Oaks that do not qualify to attend DOD schools are provided transportation to Benhaven Elementary, Overhills Middle School, or Overhills High School ONLY. Reassignment requests for students living in Linden Oaks to schools other than the ones listed will be evaluated on a case-by-case basis.
Families of Kindergarten students who live in Harnett County must register at the school in their attendance area before applying for reassignment. Rising Kindergarten Reassignment requests for Harnett County residents will begin July 1st, 2021.
A Child Care Verification form will be required for all reassignment or discretionary admission (out-of-county) requests that mention child care as a reason for wanting to attend a school outside of your attendance area. There will be no exceptions to this. All submitted Child Care Verification forms must be notarized and will be verified by the office of Student Support Services before a reassignment is approved. Missing information will cause significant delays in processing.
Reassignment and Discretionary Admission (Out-of County) requests must be renewed annually. Families that fail to renew their reassignment/discretionary admission requests will be assigned to the school in their attendance area. All reassignment/discretionary admission (out-of-county) requests are subject to availability and are not guaranteed.
Discretionary Admission (Out-of County) requests are subject to a tuition charge and must be accompanied by a release from the domiciled LEA even if the student has never attended school in that LEA (Policy 4130 - Discretionary Admission). Tuition amounts for the 2021-2022 school year will be made available after July 1st and families will be notified by HCS Student Support Services/HCS Finance Office of the amount they are required to pay by August 10th, 2021.
If you are moving to the Harnett County School district after the closing date for reassignment/discretionary admission, you must enroll at the school located in your attendance area. Any exceptions must be addressed to the Assistant Superintendent of Student Support Services in writing electronically at studentservices@harnett.k12.nc.us or via US Mail at PO Box 1029 Lillington, NC 27546.
Transportation is NOT provided by the district for reassignments or discretionary admissions and is solely the responsibility of the parent/guardian. This also includes special transportation provided as a related service for students with disabilities, which is only provided to the base school or assigned school if the child is assigned to another site by the EC department in order to implement his or her IEP.
Information for Student Enrollment / Admission Requirements:
This is an official application. The information contained on this online application should be considered private.
North Carolina law is clear regarding admission requirements of all newly enrolling kindergarten students. If you have any questions about the admission requirements outlined below, please contact Administration at your child's school.
MINIMUM ENROLLMENT REQUIREMENTS
✔ Certified Birth Certificate
✔ Immunization Record
✔ Proof of Residency
✔ Health Assessment Transmittal Form - required for all students enrolling in kindergarten for the first time.
✔ Home Language Survey - (Submitted electronically via Tasks after your application has been submitted)
✔ Students enrolling in kindergarten for the first time must become 5 years of age on or before August 31 of the school year in which they are enrolling.
HEALTH ASSESSMENT TRANSMITTAL FORM
Must be presented to school on or before the 30th calendar day from the child's first day of attendance.
Must be completed and signed by your child's health care provider (doctor).
Must be completed no more than 12 months prior to the date of school entry.
Must include medical history, physical examination, vision screening (including stereopsis screening) and hearing screening, and if appropriate, screening for anemia and tuberculosis.
Students with health assessment forms from other states should present the form to the school nurse for consideration and review.
A completed immunization record must be attached to the health assessment.
NORTH CAROLINA'S MINIMUM IMMUNIZATION REQUIREMENTS FOR SCHOOL ENTRY
5 DTP/DTaP/DT doses (If the 4th dose was given after the 4th birthday, the 5th dose is not required; 1 booster dose required after age 4; DT requires a medical exemption.)
4 Polio doses (If 3rd dose was given after 4th birthday, the 4th dose is not required;1 booster dose is required after age 4.)
1-4 Hib doses (Series complete if at least 1 dose was given on/after 15 months and before 5 years of age; not required after age 5.)
3 Hepatitis B doses (3rd dose must have been given after 6 months of age)
2 Measles doses (at least 30 days apart; 1st dose must be given on/after 1st birthday.)
2 Mumps doses (1st dose on/after 1st birthday and 2nd before enrolling in school.)
1 Rubella dose (on/after 1st birthday)
2 Varicella doses if born on/after April 1, 2001 (Unless documented history of disease provided by physician/clinic)
PHOTO IDENTIFICATION OF PARENT/LEGAL GUARDIAN
Valid Driver's License OR Valid Identification Card
Valid Military Identification Card
PROOF OF PARENT/LEGAL GUARDIAN'S RESIDENCE IN HARNETT COUNTY
Only students who physically reside within the boundaries of Harnett County and students who have obtained approval may legally attend Harnett County Schools.

Items that may be used for Proof of Residency:
Copy of residential deed
Record of most recent residential mortgage statement
Copy of residential lease
HUD closing statement
Valid Gov Issued Photo ID (requires one additional proof of address)
Utility bill or work order dated within past 30 days, including: gas, water, electric, telephone, or cable
WITHDRAWAL FORM AND MOST RECENT REPORT CARD AND/OR HIGH SCHOOL TRANSCRIPT
Not applicable for those entering kindergarten for the first time.
Home-School Students should provide a copy of the Home School Registration, Attendance Record, Standardized test scores, and a record of the courses taken with credit awarded.
COPIES OF ALL CURRENT COURT ORDERS CONCERNING CUSTODY AND VISITATION, INCLUDING PROTECTIVE ORDERS
Custody paperwork authorized by a judge OR Social Services/Foster Care placement is required for all students not living with their natural parent.
Without court-ordered documentation, we can not deny a biological parent access to a student or student's records.
Students not in compliance will have 30 calendar days from the first day of school attendance to present the required proof of adequate immunizations and if applicable, Health Assessment Transmittal form. North Carolina law states, "Upon 30 calendar days, the principal shall not permit the child to attend school until the required forms have been presented".
Information for Early College Applications:
This is an official application. The information contained on this online application should be considered private.
Parents/Guardians and Prospective HCEC Students,
Thank you for your interest in Harnett County Early College. Harnett County Early College is an innovative high school and is located at the Dunn Center Central Carolina Community College campus. Harnett County Early College offers motivated high school students:
A smaller learning environment
Five year plans to earn a high school diploma and an Associate's Degree
Acceleration and honors level high school coursework
Personalization
College Ready Preparation
As part of the application process, please request the following information from your counselor. The items listed below should be included with your application to Harnett County Early College. All documents must be completed and submitted with the application.
Grades and attendance for the current year (include 1st report card)
7th Grade Report Card
Student Services and Exceptional Educational records (if applicable)
504 records (if applicable)
Discipline Report
Attendance Profile for 7th Grade
Test Scores
We are excited that you have decided to explore the possibilities at Harnett County Early College. Thank you for pursuing this choice being made available through Harnett County Schools and Central Carolina Community College.
Sincerely,
Harnett County Early College
---
For More Information, Contact:
---
Business Hours
Monday - Friday
8:00 AM - 4:30 PM